TANIS M. HOLM, Esq.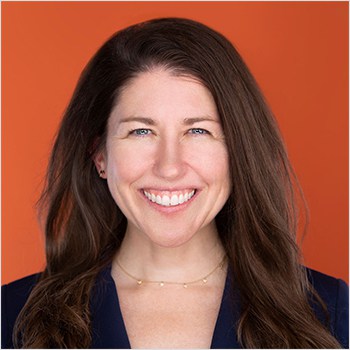 "This firm was very professional and was willing to do all the letter writing, phone calling and advocating for my best my best interest. I have worked with several firms personally and professionally but Edmiston and Colton have it going on. The staff is friendly, knowledgeable, and most importantly, fair.
Thank you for the experience and opportunity to work with your firm."
- Kellie Gibson
---
"Colton Holm Law Firm gave me free consultation then took my case on a contingency basis. They covered all costs at the time costs were incurred and maintained contact and updates in my case at all times. They are a Law Firm that truly sets the bar for all Montana Lawsuit Attorneys. When I had questions they got answered and when I needed them they were there every time. If you want true Professionals educated in the highest aspect of the Law then look no further. Shane Colton's firm has you covered. Thanks to the members of His Firm I got closure and compensation for myself. I highly recommend you do the same. They are the Best at what they do !!!!!"
- Lawrence Demarais
---
Tanis Holm has been practicing civil litigation in Billings, Montana for over 11 years. Tanis earned an honors degree from Butler University in Indianapolis, Indiana. She received her J.D. degree from the University of Montana School of Law in 2007. Tanis brings her decade-plus of experience and diverse legal background to representing clients in personal and financial injury areas. Tanis has experience working on behalf of insurance companies and corporations, and she now uses that knowledge to passionately advocate and represent individuals who have been injured. Tanis specializes in motor vehicle accidents, medical negligence, sexual abuse law, and financial and bank malpractice. As a female attorney with over 11 years of litigation experience in the courtroom, Tanis brings a unique and experienced perspective to the representation of her clients. Tanis loves Montana and enjoys all it has to offer, especially outdoor activities, sports, and exploring the state through travel.
Areas Of Practice
Personal Injury 40%
Financial Injury 20%
Work/Employment Related Injury 20%
Medical Malpractice 10%
Discrimination 10%
100% of Practice Devoted to Litigation
Education
University of Montana School of Law, Missoula, Montana
Butler University, Indianapolis, Indiana
B.A. – 2004
Honors: With High Honors
Major: Political Science and French
Classes/Seminars
Rules of Professional Conduct, State Bar Road Show, 2013 to Present
Commercial Law, State Bar, 2009
Employment Law, Sterling Educational Services, 2008
Bar Admissions
Montana, 2007
U.S. District Court District of Montana, 2007
Professional Associations And Memberships
Professionalism Committee, Montana State Bar, Committee Member, 2013 to Present
Yellowstone Bar Association, Treasurer, 2014 to 2017
Past Employment Positions
Crowley Fleck Law Firm, Associate, 2007 to 2008
Crist, Krogh, & Nord, Attorney, 2008 to 2017
Pro Bono Activities
Habitat for Humanity Board Member, 2015 to 2017
Yellowstone Bar Association, 2015 to 2017
High Plains Book Awards Board, 2019 to Present
Languages
"This firm was very professional and was willing to do all the letter writing, phone calling and advocating for my best my best interest. I have worked with several firms personally and professionally but Edmiston and Colton have it going on. The staff is friendly, knowledgeable, and most importantly, fair.
Thank you for the experience and opportunity to work with your firm."
- Kellie Gibson
---
"Colton Holm Law Firm gave me free consultation then took my case on a contingency basis. They covered all costs at the time costs were incurred and maintained contact and updates in my case at all times. They are a Law Firm that truly sets the bar for all Montana Lawsuit Attorneys. When I had questions they got answered and when I needed them they were there every time. If you want true Professionals educated in the highest aspect of the Law then look no further. Shane Colton's firm has you covered. Thanks to the members of His Firm I got closure and compensation for myself. I highly recommend you do the same. They are the Best at what they do !!!!!"
- Lawrence Demarais
---